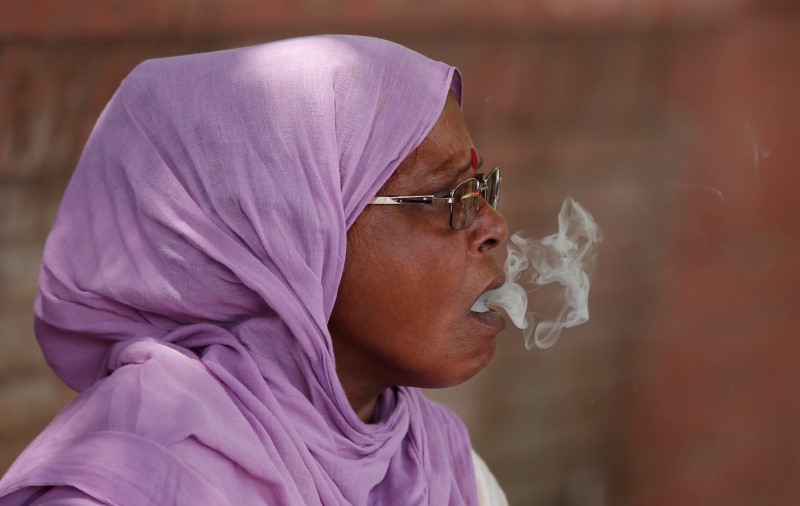 Geneva: The tobacco industry continues to subvert government attempts to prevent tobacco-related deaths, the WHO said on Wednesday in a fresh call to counter corporate lobbying and litigation.
Countries with partly state-owned tobacco companies, such as Japan which has a stake in JapanTobacco Inc, should "firewall" their health policy-setting from their commercial interests, the UN agency said.
A Reuters investigation published last week revealed that Philip Morris International Inc is waging a secret campaign to subvert the WHO's anti-smoking treaty.
The 2005 pact calls for a ban on tobacco advertising and sponsorship, as well as taxes to discourage use.
"What we have seen over time is that the industry tends to interfere in the policy-making process. So there are intimidating practices, they threaten, they use myths about the contribution to the economy," Vinayak Prasad, head of the WHO tobacco control programme, told a news briefing.
The industry's interests are in "irreconcilable conflict with the interests of public health policy", said the WHO Report on the Global Tobacco Epidemic 2017.
Japan Tobacco is a former state monopoly still a third owned by the government.
"I think in this special situation there might be a conflict of interest in economic revenues from a partly state-owned industry and health of the population," said Dr. Kerstin Schotte, a WHO medical officer.
Japan has described cancer as a "growing problem" at home, Prasad said, adding: "But the disconnect is that even though the evidence exists on the linkage between cancer and tobacco use, it's not translating into stronger policy action. So obviously it requires more political will at the highest level."
Japan Tobacco International spokesman Jonathan Duce said the company "does not oppose tobacco regulation that works and meets legitimate public health objectives" while a Philip Morris spokeswoman, Tiffany Steckler, said the company regularly engages with governments around the world on issues including taxation, international trade and product regulation.
"They know that input from a wide range of stakeholders is needed to assess policy proposals, and no amount of industry conversation stops a policy-maker from acting independently," Steckler said.
Tobacco companies use domestic and international trade litigation "in attempts to block progress on many control measures, such as smoke-free public places, pictorial health warnings, plain packaging and product regulation," the WHO said.
A landmark Australian law on restrictive tobacco packaging was upheld at the World Trade Organization in May after a five-year legal battle, seen as giving a green light for other countries to roll out similar laws.
"We have a number of developing countries which have now picked up warning labels," Prasad said. Nepal has the world's largest health warnings on tobacco packaging surfaces, WHO says.
Tobacco, whose nature is "addictive and harmful", kills more than 7 million people every year, roughly one in 10 deaths, according to the WHO. Victims include 890,000 people who die annually from second-hand smoke exposure.
"It's a slow-moving disaster," Prasad said.
(Reuters)