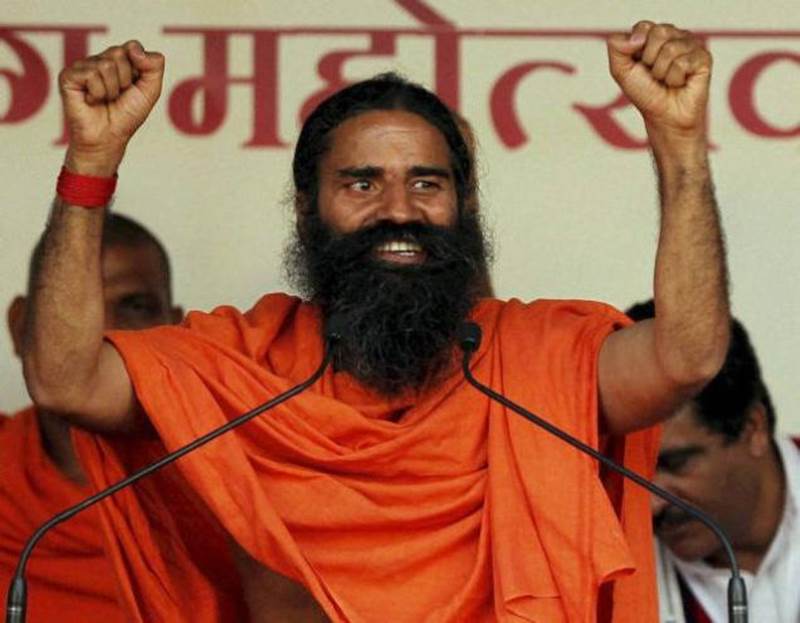 The baba was invited to speak on 'Cancer Prevention and Treatment: From Ancient Medicine to Modern Medicine' to an audience of cancer specialists.
New Delhi: Baba Ramdev is considered to be a yoga guru and now a leader in the world of fast-moving consumer goods. What he is not, is an expert in the field of medical science, and certainly not an expert on cancer.
That didn't stop him from making his views on cancer known publicly. This was when he lent his support to comments made by Assam minister, Himanta Biswa Sarma, who said last November that cancer can be caused for karmic reasons.
Ramdev's lack of expertise notwithstanding, he was also invited to be the chief guest at  a cancer conference  Indian Institute of Technology, Madras, on Thursday where he was to deliver a speech to an audience of specialists who would gather to discuss cancer prevention and treatment. The event was titled 'International Conference on Translational Cancer Research'. Ramdev was to speak on "Cancer Prevention and Treatment: From Ancient Medicine to Modern Medicine."
Ramdev has in the past said that cow urine can cure cancer and has an undertaking with the Uttarakhand government for procuring 5,000 litres of cow urine a month.
Ramdev's role in the event was flagged off on Twitter and the MD Anderson Cancer Centre at the University of Texas, Austin replied saying that its name and logo was being misused by the event. They said that any of the faculty involved in it were there on their "personal time." They said the centre had sponsored the event in the past, but not this year.
In the past, MD Anderson has sponsored this conference through its Global Academic Program. But this year, we're not a sponsor. Our name and logo are being used without permission, and we've requested they be removed from promotional materials. (1/2)

— MD Anderson Cancer Center (@MDAndersonNews) February 4, 2018
After the US institute distanced itself, news reports say that even Ramdev himself has decided not to attend the event.
IIT Madras director Bhaskar Ramamurthi said, "The conference is organised every two years by scientists/ doctors of Translational Cancer Research Society from Thiruvananthapuram and MD Anderson faculty." He said the conference looks to invite leading researchers in the field who review academic work.
Professor Karunagaran at IIT Madras said that the cancer institute had indeed agreed to sponsor even this event, and that Ramdev backing out of it was due to his "prior commitments." The cancellation may or may not be linked to media reports on the matter, he added.
"The organising committee informed the local organisers here about Ramdev opting out of the event in a mail. However, we are not sure if it's because of the media reports," said Karunagaran.
The karmic-theory of cancer
Himanta Biswa Sarma had said at an event last November, "God makes us suffer when we sin. Sometimes we come across young men getting inflicted with cancer or young men meeting with accidents. If you observe the background, you will come to know that it's divine justice, and nothing else. We have to suffer that divine justice."
Sarma was widely criticised for the his karmic-theory of cancer, but none other than Ramdev voiced his support for Sarma.
Responding to Sarma's comments, Ramdev had said, "Everything is related to karma, our birth and death are related to karma. Several reasons cause diseases and one among them is karma."
Sarma's comment was criticised by senior Congress leader, P. Chidambaram. To this, Sarma tweeted, "Sir, please do not distort. Simply I said that Hinduism believe(s) in karmic law and human sufferings are linked to a karmic deficiency of past life. Don't you believe that too? Of course in your party I do not know whether Hindu philosophy can be discussed at all."